'Power' Season 4, Episode 5 Recap: "Don't Thank Me"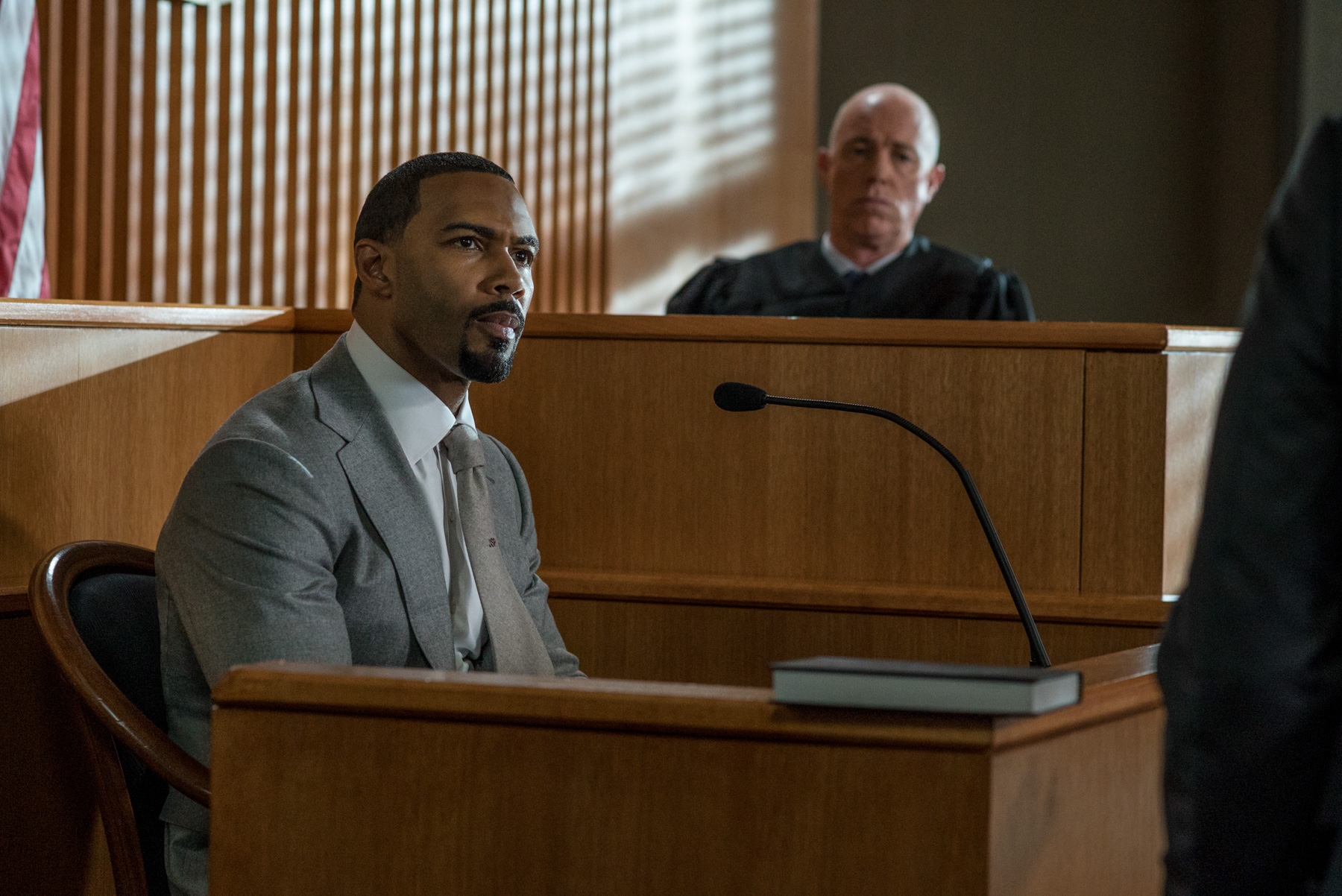 Angela (Lela Loren) is trying to run her guilt away, but it's not going to work. She finally tells her older sister Paz (Elizabeth Rodriguez) that she thinks Jamie (Omari Hardwick) is innocent. Paz is no fan of Ghost's (after all he's a liar, cheater and murderer.) However, she does tell her sister that if she knows something that proves Ghost didn't kill Greg (Andy Bean) — she has to tell the truth. In prison, Silver (Brandon Victor Dixon) is doing his best to calm an enraged Ghost. With Proctor (Jerry Ferrara) out, Ghost doesn't trust Silver to win his freedom. Silver calmly tells him that he has no other choice. He says, "I'm the ni**a standing between you and a needle." With the asset forfeiture hearing approaching, Ghost has no other option than to put his life in Silver's hands.
At the Feds, Angela (who seems to get more and more simple each episode) approaches Mike (David Fumer) about the surveillance tape. She thinks that the tape proves Ghost never hid the gun before she arrested him. Angela also notes that Mike was the one who last viewed the footage. Mike being the OG that he is (and Greg's real killer) essentially tells Angela to STFU. Their conversation is interrupted by a delighted Saxe (Shane Johnson) who comes bursting in the room with evidence for the forfeiture hearing. The Feds have found a seven-figure check paid from Tommy (Joseph Sikora) to Club Truth. They are going to try and say that it was a hit payment. They think (or at least are going to claim) that Tommy paid Ghost to kill Greg.
Continue reading at Shadow and Act.