Interview: A Post-'Django Unchained' Career Conversation w/ Nichole Galicia (Syfy's 'Defiance')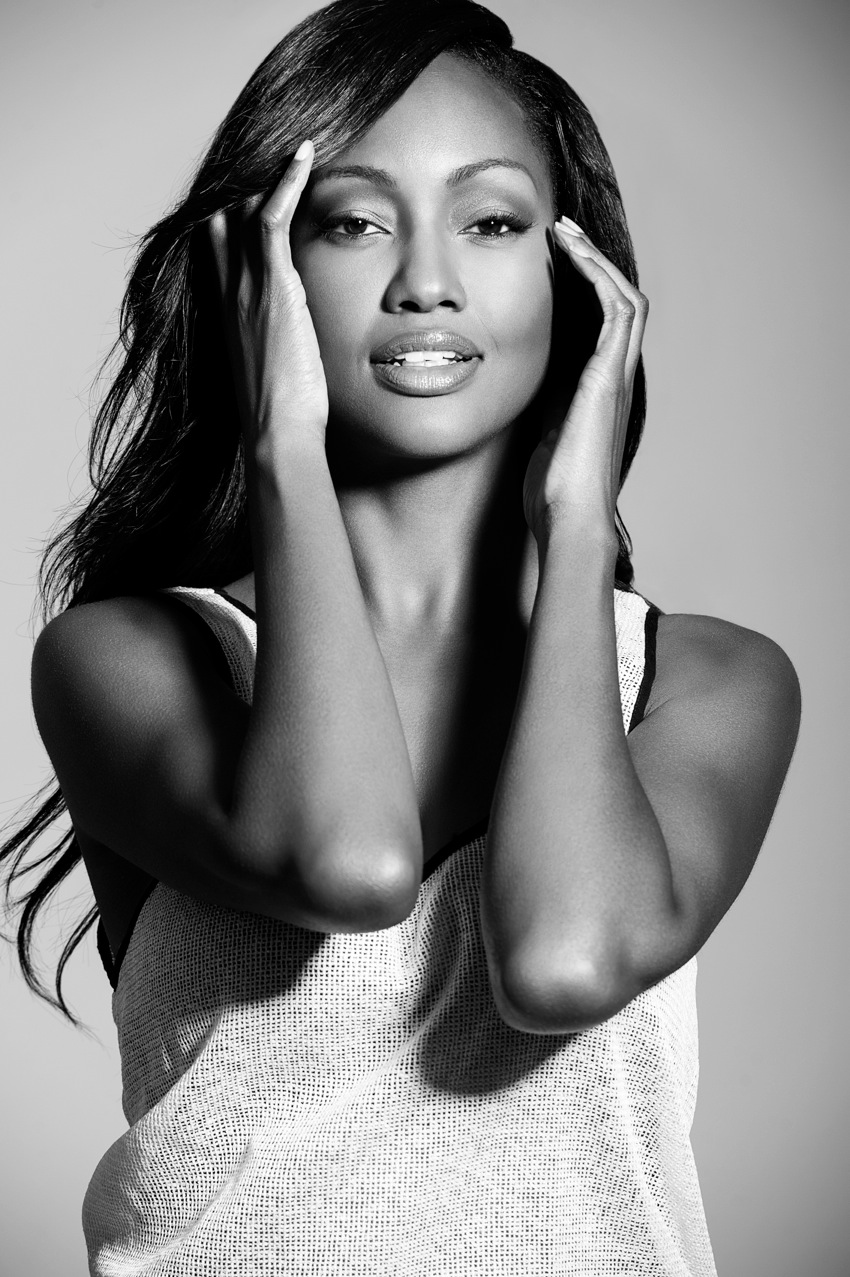 Though Nichole Galicia began her career as a high fashion model strutting across runways around the globe, it was her breakout role in Quentin Tarantino's 2012 film "Django Unchained" that got everyone buzzing about her. In the film she plays Sheba, the de facto wife of Leonardo DiCaprio's character Calvin Candie. Most recently Galicia has starred in the Syfy series "Defiance" as Kindzi, a vicious femme fatale alien who is as respected as she is feared. Galicia took the time out of her busy schedule during New York Fashion week to chat with Shadow and Act about Kindzi and "Defiance", working with Tarantino, and her upcoming project.
Thanks so much Ms. Galicia for speaking with me and with Shadow and Act, I've been really looking forward to chatting with you about your upcoming projects and all of the great things that you've been working on.
Shadow and Act:  Though you began your career as a high fashion model, working with everyone from Neutrogena to Vogue, you have most recently turned to acting. How different are these two worlds for you? Do you have any regrets about shifting your focus towards film and television?
Nichole Galicia: I love modeling. It involves beautiful clothes, amazing locations and gorgeous photographs so what's not to like? However, I was always meant to be an actor, so I have zero regrets.  My experience as a model has aided me in navigating the business side of acting, but I also use a lot of the techniques I learned as a model in my acting, like movement, subtly, and improv.
S&A: Quentin Tarantino is such a polarizing and well-respected filmmaker. Were you aware of "Django Unchained's" plot prior to accepting the role of Sheba? Were you hesitant at all about becoming a part of such an iconic filmmaker's filmography? 
NG: I read the script for "Django Unchained" before accepting the part, but honestly I would have accepted any part Quentin had to offer.  He's Quentin Tarantino.  He's a genius. I'm a huge fan of his work and have such an immense respect for him.  In this industry, if you don't ruffle a few feathers you probably suck.  Quentin does not suck.
S&A: Can you tell me how you landed the role?
NG: I auditioned for a role in "Death Proof", which was apart of "Grindhouse", the film Quentin did with Robert Rodriquez.  Quentin loved my read, but said he had always envisioned the character as blond haired and blue-eyed and wanted to stay true to his vision. But he promised me he'd keep me in mind for future projects, so when "Django" came along he said he "needed a girl with confidence 200 years in the making" and that girl to my surprise and joy was me.
Continue Reading at Shadow and Act.